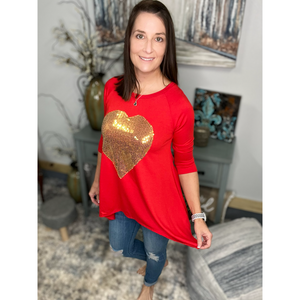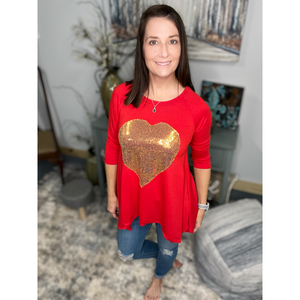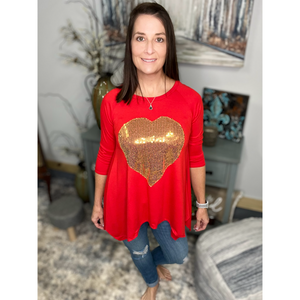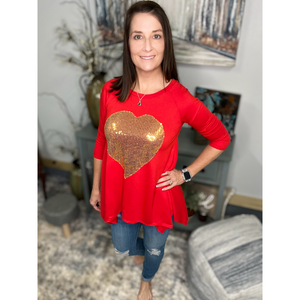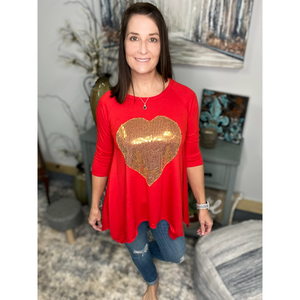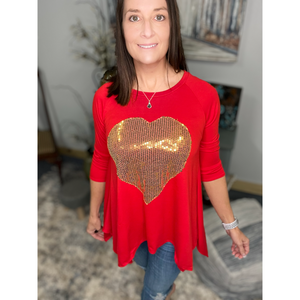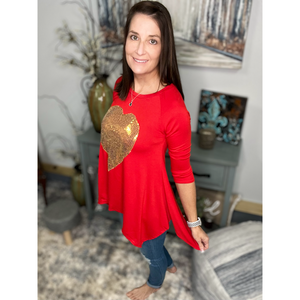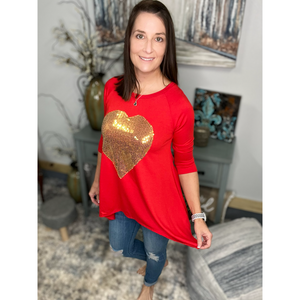 Sequined Gold Heart Valentine's Day Shark Bite 3/4 Sleeve Round Neck Red Small
Great for Valentine's Day or any day is this fun top with a large gold sequined heart on the front center.  Fitted sleeves and flowy stretchy material. Material is like a lightweight sweatshirt material.
Red/Gold - 92% Polyester/8% Spandex
Model is wearing a Small.
Small
Bust - 16 inches; Length - 28 inches
Made in the USA.