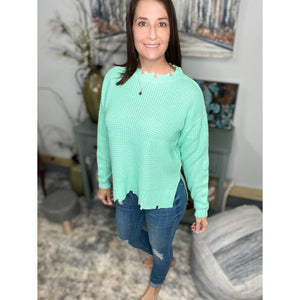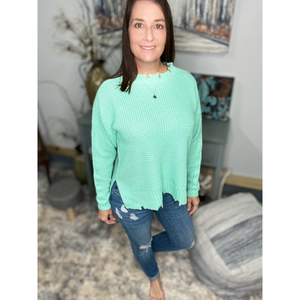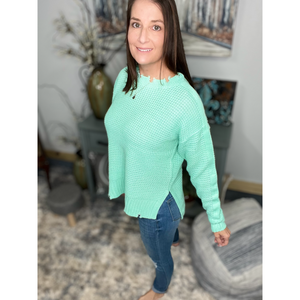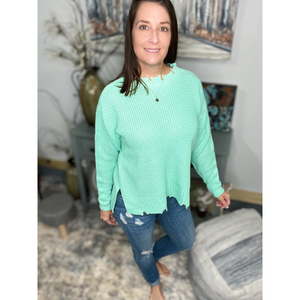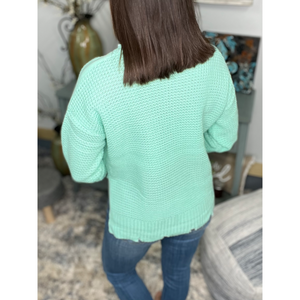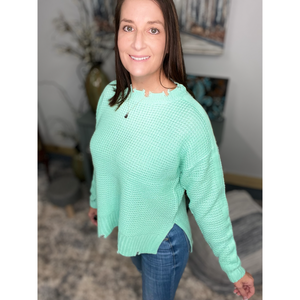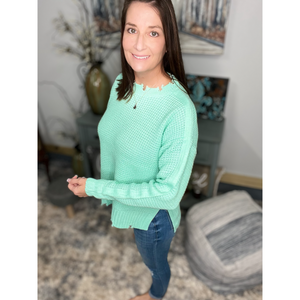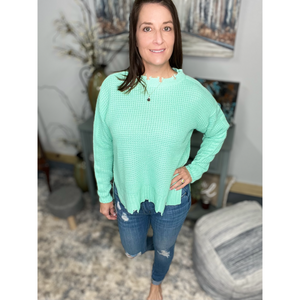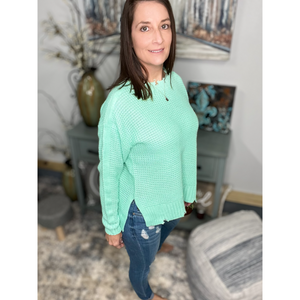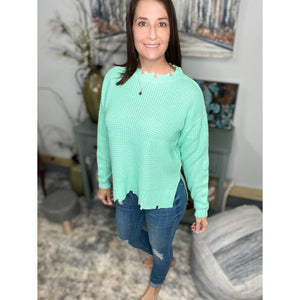 "Mint Julep" Chunky Waffle Knit Sweater Distressed Drop Shoulder Round Neck Split Side Long Sleeve Mint
Perfect trendy chucky waffle sweater.  Features heavy distressed bottom and neckline.  Drop shoulder with split side and longer in the back.  This one will go with everything.
Mint Green - 100% Acrylic
X-Small, Small, Medium, Large and X-Large available.  Model is wearing a Small.
X-Small - Bust (seam to seam) - 20.5 inches; Length (shoulder to bottom) - 23 inches
Small - Bust (seam to seam) 
- 21.5 inches; Length (shoulder to bottom) - 23 inches
Medium - Bust (seam to seam) - 22.5 inches; Length (shoulder to bottom) - 23.5 inches
Large 
- Bust (seam to seam)
- 23.5 inches; Length (shoulder to bottom) - 24 inches
X-Large - Bust (seam to seam) - 24.5 inches; Length (shoulder to bottom) - 24.5 inches