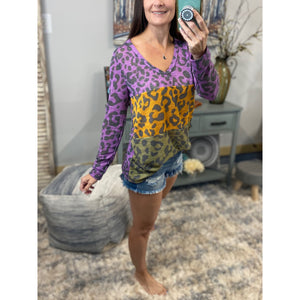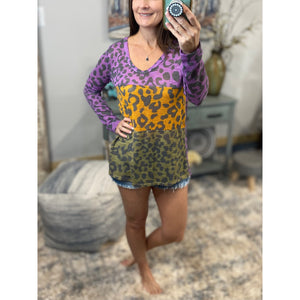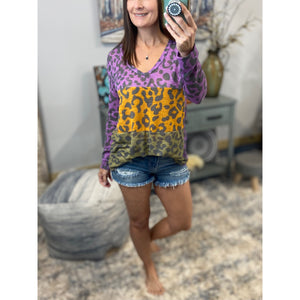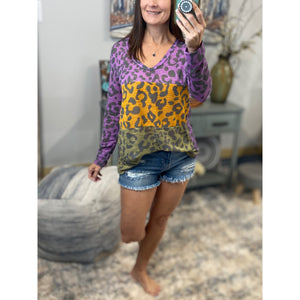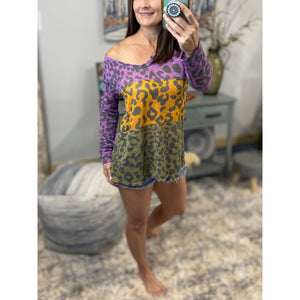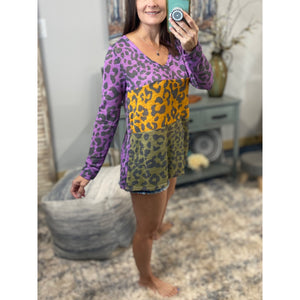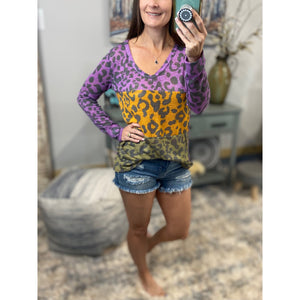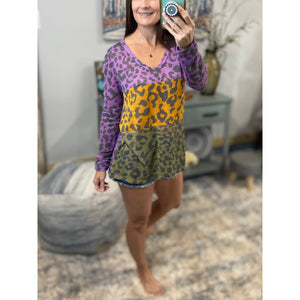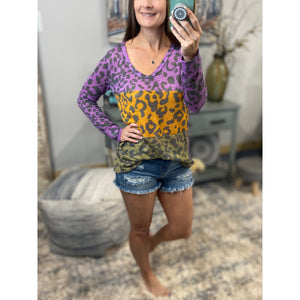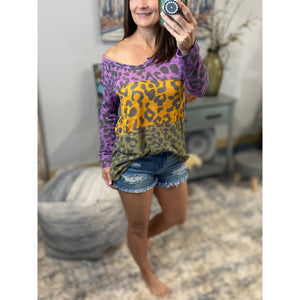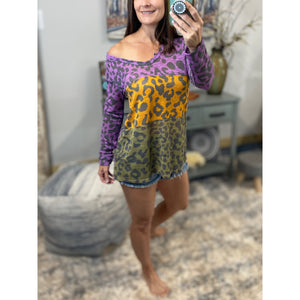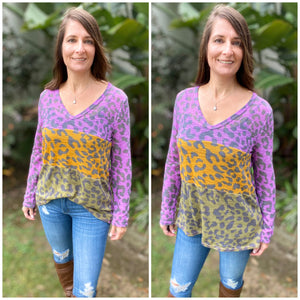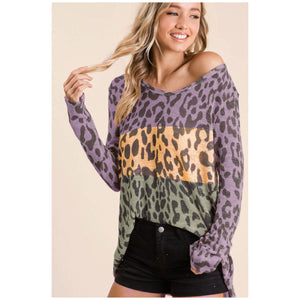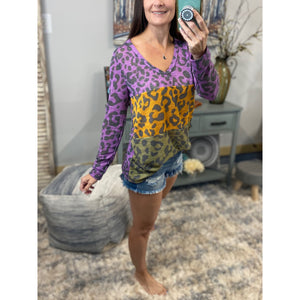 "Queen Cake" Mardi Gras Leopard Wide Neck Off Shoulder Shirt Purple Green & Gold
🎭Mardi Gras leopard waffle knit color block striped pattern in purple, green and gold top. Of course it is not just for Mardi Gras. 😁 Can be worn on or off shoulders.  
Made in the USA. 🇺🇸
Black w/Purple Green & Gold

Small, Medium, Large and X-Large available.  Model is wearing a Small.
Small - Bust - 19 inches (seam to seam); Length - 27.5 inches
Medium - Bust - 20 inches (seam to seam); Length - 28 inches
Large - Bust - 21 inches (seam to seam); Length - 28.5 inches

X-Large - Bust - 22 inches (seam to seam); Length - 29 inches