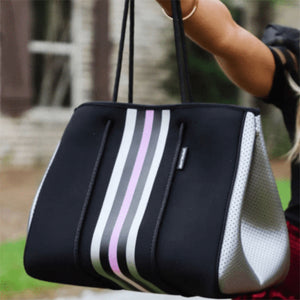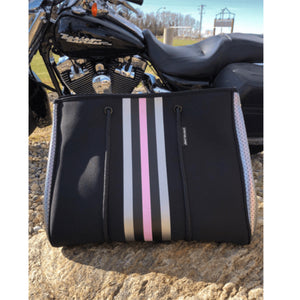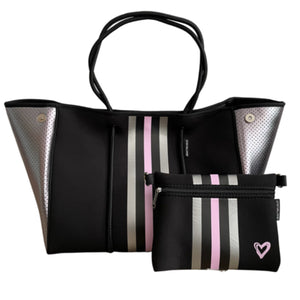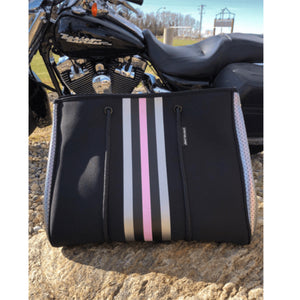 Large Neoprene Tote Bag and Wristlet Black Harley Beach Everyday Washable
The large neoprene (preneLOVE) tote features matching side panels, a premium 4mm neoprene fabric that is exceptionally durable and lightweight.  It also has a high performance sailing rope handle with reinforced metal eyelets and dual zipper pockets and it is fully lined black interior with dual zipper pockets and removable stabilizer base. The tote also has a magnetic side and center snaps for a more compact look.  Best of all it is hand or machine-washable in cold water and mild detergent (avoid scrubbing).
The tote comes with a matching wristlet and a protective storage dust bag. 
Matte black body, soft pink & silver striping and silver metallic side panels.
Dimensions:
Tote - 15"(W) x 12"(H) x 10"(D)
Wristlet - 9"(W) x 6"(H) x 0.5"(D)