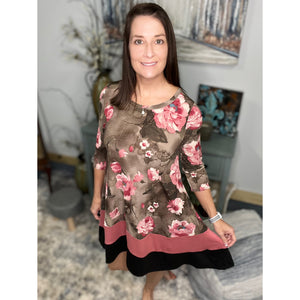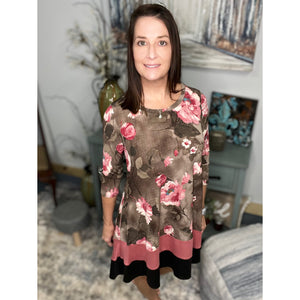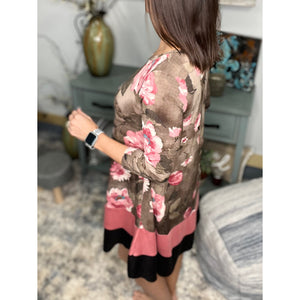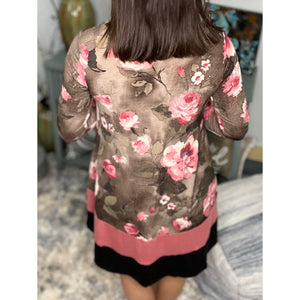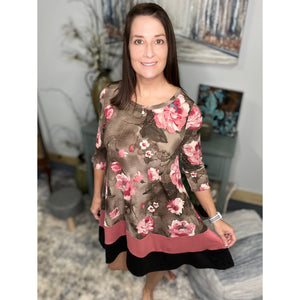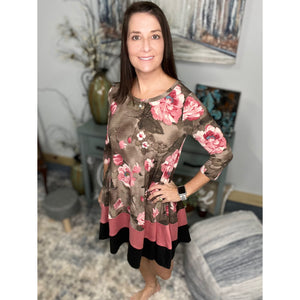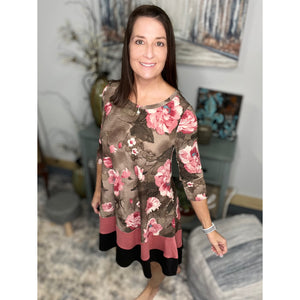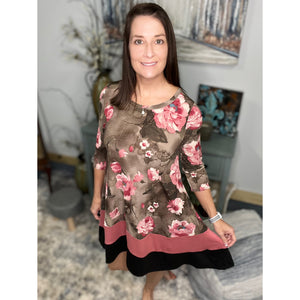 Floral Color Block 3/4 Sleeve Floaty Shift Tunic Round Neck Dress Pink Tan Small
Floral pattern shift dress with 3/4 sleeves and color block at hem.  Fitted sleeves and flowy stretchy material. 
Pink/Tan/Black - 92% Polyester/8% Spandex
Model is wearing a Small.
Small
Bust - 16.5 inches; Length - 32.5 inches
Made in the USA.